The month of March is touted as a time to recognize achievements by women today and in history. In my social media feed, warriors, astronauts, authors and civic leaders are presented as outstanding examples and role models for their gender. I am married to one such as these, whose circumstances thirty-some years ago might have dictated a much different path had she not had the internal motivation and applied herself to becoming a Registered Nurse, then an educator, a program director and lastly, an entrepreneur. My interpretation of a formula to succeed in Life, has a lot to do with personal motivation and how much someone applies herself or himself to the task.
Results (R) equals Motivation (M) times Application (A), in a Skill (s) that is in demand, in a society.

Eric Saretsky
A story published by wearelatinlive.com that was distributed in my Facebook feed is one of these success stories that strikes me as representative of the possibilities that many, particularly in Government, act as not being possible by the majority in the United States. The story of Diana Trujillo, Director of Flight Operations for the Mars Perseverance Rover, speaks to a Latina immigrant from Columbia who came here, not speaking English, and with $300 in her pocket. Working as a cleaning women, she attended community college, then transferred to a university and became one of few women studying to become an aerospace engineer advancing to her position today.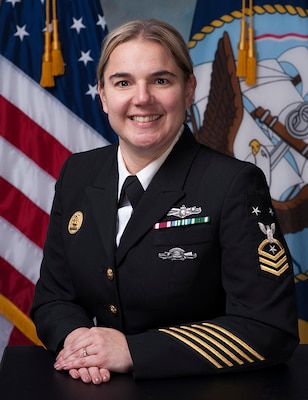 Another story that was remarkable was a video interview published online by Mike Rowe. He interviewed a young lady, who is a highly-skilled specialty welder earning a six-figure income today. This young lady, with a passion for fancy eyelashes seen in the video, applied herself starting with a high school elective, after realizing that a teenager's idea of a career in medicine was not really her goal. And there there are the examples of my female Shipmates from my years serving in the United States Navy. Two in particular have always reminded me of the formula I noted earlier in this post. One, a now-retired Admiral, Linnea Sommer-Weddington, began serving as an enlisted linguist, and after earning a college degree, received a commission. Twenty-five years later, facing a mid-career health situation, she had the tenacity to overcome it and through her leadership example, experience and skill, advanced in her career to Flag rank. It was her motivating those she lead to also reach their full potential that impacted the second female I am reminded. Navy Reserve Command Master Chief Kristie Barbier , I had the good fortune to serve alongside and lead for a time as the Senior Enlisted Leader for a Reserve unit that then-Commander Sommer-Weddington headed. Kristie's expertise in her civilian occupation supported the Department of Defense. In her military role, ambition and skillset, she volunteered for service in the combat zone of Afghanistan. Through skills and exceptional leadership, she earned the highest Navy enlisted rank and serves as a Command Master Chief today. While this may sound extraordinary to many, there is one other caveat that makes these stories noteworthy. All of them were accomplished by females raising families or other ventures who shaped their circumstances – instead of being burdened by them.
As a veteran I have had the good fortune to work with people from every background and circumstance who volunteered for military service. Mentors and friends whose career success were shaped by application of a success formula whether or not they knew it as such. And in the civilian community, many with whom I have worked who strived to have the life they earned. Circumstances, from economic declines and health challenges, to worldwide pandemics will occur, but it is the ones who have skills that are continually needed who will thrive throughout. In my business today I see examples of civilian and veteran, men and women, young and older, immigrant and native-born, through exceptional work ethic and ambition, achieve certification. And sadly, I have witnessed those whose self-limiting formula delays their success.
In some I know, through my military experience and in my marriage, there is one other caveat that makes these stories noteworthy. Most of them were accomplished by females raising families; working while in training; in business with husbands or partners; or varying degrees of all of these. These are women who shaped their circumstances – instead of being burdened by them. And I have met men, immigrants, who have had skills, authority or respected careers in their home country who achieve competence in a new language and culture, and support their families working from the bottom upward, in a field that is in high demand.