Getting gas this afternoon for my wife's 2016 Kia Sorento, a couple guys were chatting it up at the 7-Eleven gas pump.  I took them for car-guys.  Both men were Forty-ish, one looked a professional (that is, car-guy Neiman-Marcus  Sunday casual), and the other guy – who probably HAD money – looked like a grease monkey mechanic.  Both drove Datsun Z cars,  the former, a  jet-black early '70s 240Z, and the other, an orange ("burnt sienna"?)  260Z.
"That's a 240Z, isn't it" I stated.  It's always important for a car-guy to have other guys recognize your car – particularly a 45-year old sports classic. The "grease monkey winked, " no. it's a 350″.  But to anyone who was driving before DATSUN became Nissan, a 240Z or a 260Z were the cars that parents of the Millennium "Fast N' Furious" movie franchise fans might have driven on Friday night or weekend road rallies.  I road in a 240Z twice in forty years.  I was in the Navy in 1979, when my buddy Ron owned one.  We drove around San Diego in that car for a year before he had the money to get the car modified to be a street-legal (barely) racing car.  A weekend after getting the car back, he had to park the car off the Naval Training Center grounds until he got all the proper papers to get it registered.   And sometime around midnight, a drunk Marine careening out the base Main Gate slammed into it  totalling the car.
The last time I road in a Datsun 240Z was six years later.   I road with a co-worker between Tucson and Phoenix at a 100MPH (160 Km) when our employer sent us to do a job up there.
But I had always wanted a fast car.   In 1978, I had been looking at sports cars,  but being young, single and in the military, I had money but not much sense.  I found out when I tried to sit in the sports cars, that I was like Cinderella's stepsisters – I would have to cut a body part off to fit.  To get into a sports car, whether a Triumph TR6, or MG, or other two-seater, I  needed my legs cut off at mid-calf to shoehorn in.   So I focused, daydreamed, even obsessed over American steel.   In the 1970s,  San Diego was a smorgasbord of muscle cars – Firebirds, Camaros, Pontiac GTOs, Mustangs, Dodge Chargers and Plymouth Barracudas among them.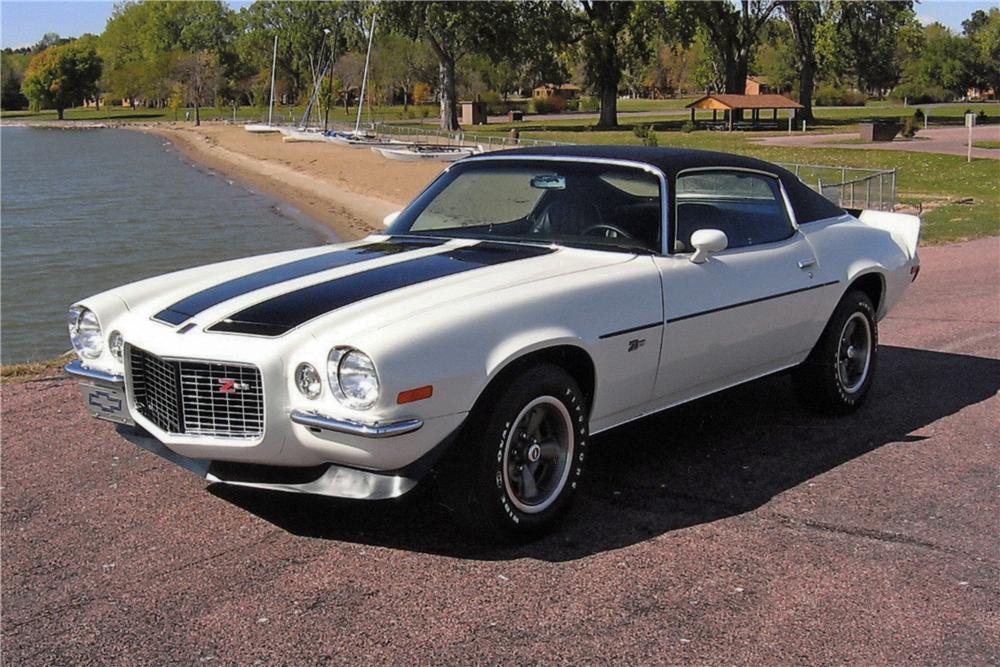 I transferred to Pensacola, Florida in 1978.   Where gasoline was 67 cents a gallon,  the South was almost equal to Southern California for the muscle car selection.    I thought I would buy a Camaro.    I was almost ready to part with cash,  burning a hole in my pocket, until one of my friends noticed something a little unusual with the 1973 Camaro (like the one pictured).   Bondo in a quarter panel.  Bondo in the trunk.  Rust!   Rust meant that this car had spent considerable time in the winter snows of the north and Eastern seaboard.  So I found and bought my second choice which was a 1973 Chevrolet Nova like the one pictured.  It had a six-cylinder engine, and though I had started to work a deal to swap in a Corvette motor a local guy had for sale, the deal never went through.  Pity.   I could have driven 140 MPH on weekends from Pensacola to New Orleans.   Or more likely been a guest of Roscoe P. Coltrane (Dukes of Hazzard) real-life southern sheriff counterpart somewhere between Florabama, Alabama and Gulfport, Mississippi.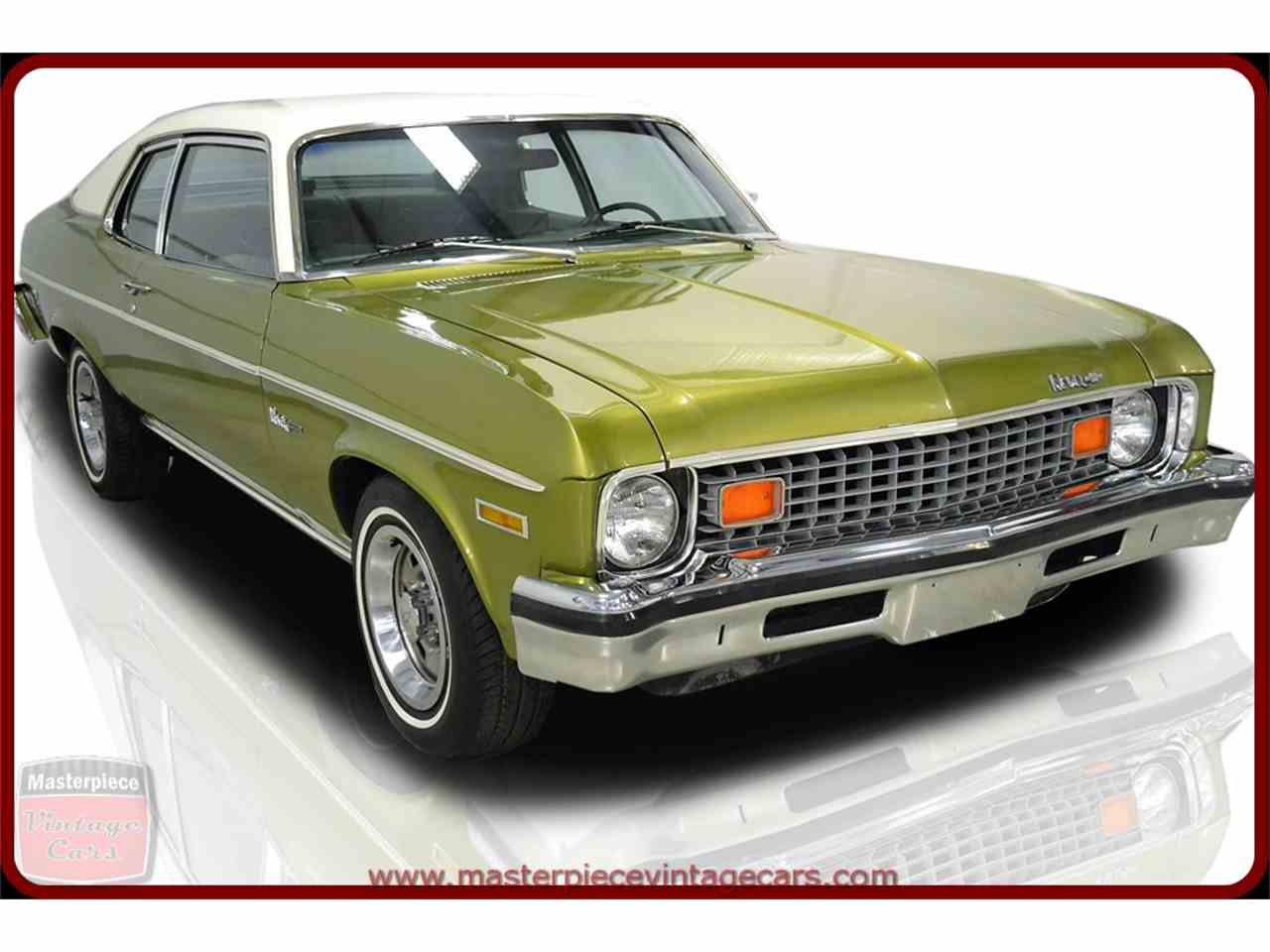 There probably was a fairy godmother looking out for me.   In 1980, I drove a friend's 1970 Chevelle SS around 130 MPH along the I-5 one very early Saturday morning between Anaheim and San Diego,  I didn't have another chance to go fast until my drive in a 1972 Corvette Stingray in Tucson.  And my buddy only allowed me the one test drive.  Not that I was a reckless driver.  If I kept driving fast cars, I was a little too much of a lead foot to make it out of my Twenties.    That Chevy Nova may have been just the pumpkin I needed to have my life today.