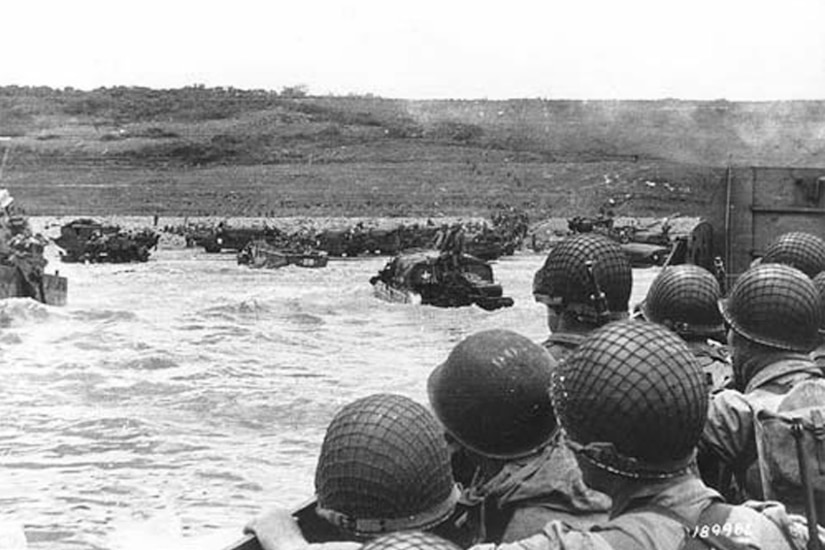 On the sixth of June, 1944, seventy- five years ago, more than a hundred- fifty thousand Allied troops became heroes on D-Day.
My late mother was a 12 year old schoolgirl living on the shores of the Belfast Lough in Northern Ireland. She told me of a foggy early morning probably a few days before the invasion when she saw many ships in the Lough only to disappear a day later. That capped a brief visit days earlier of an American cousin in her mother's family, a Merchant Marine, who she later learned had been decorated for bravery in the Battle for Malta in 1942.
While some may think that Northern Ireland was far from the Blitz – the campaign the Nazi waged against Britain – German bombers attempting to destroy or disable aircraft manufacturing and the Belfast shipyard from April through May 1941, destroyed a considerable part of the city. A thousand were killed, many were injured and more than 100,000 were left homeless. Once the Nazis started their campaign against the Soviet Union in June 1941, they diverted their bombers.
My mother and family were fortunate in that their home was not bombed but the family retail business was unable to recover from the bombing of the city and the economic conditions which persisted all through the war and the remainder of the decade. And so my mother's family became emigres to the United States in 1948 (other relatives had been living in the United States since the mid-19th Century).